Ticmate Charity
Ist es möglich ein Unternehmen zu führen, das erfolgreich ist, während es es dabei mithilft, die Welt ein wenig besser zu machen? Wir denken ja. Aus diesem Grund haben wir die Ticmate Charity ins Leben gerufen.
Wir von Ticmate engagieren uns für Reisende, die die besten Erlebnisse rund um die Welt genießen möchten. Wir haben es uns zum Ziel gesetzt ein gesundes Unternehmen zu führen, das zu einer besseren Welt beiträgt – für unsere Kunden, Angestellten und Zulieferer. Im Jahr 2019 beschäftigen wir 27 Mitarbeiter, äquivalent für 18 Vollzeitstellen. Es ist uns weiterhin wichtig, soziale Verantwortung zu übernehmen, deswegen spenden wir 10% unseres Profits an Ärzte ohne Grenzen (MSF).
Seit 2009 haben wir insgesamt 280.454 CHF für wohltätige Zwecke gespendet.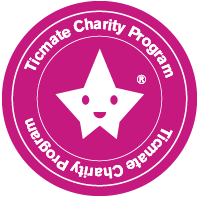 Ärzte ohne Grenzen
MSF ist eine medizinische Hilfsorganisation, die Leben rettet und Elend lindert wo es am dringendsten ist. Sie unterstützen Menschen, welche durch Krisen, Kriege oder Naturkatastrophen beeinträchtigt wurden, unabhängig von politischen Ansichten, Religion oder Ethnizität.
Ticmate unterstützt die Arbeit von Ärzte ohne Grenzen und hat seit 2011 in Summe 233.281 CHF gespendet:

Zwischen 2015 und 2018 spendeten wir 114.241 CHF an Ärzte ohne Grenzen, um Flüchtlingen in der ganzen Welt zu helfen.

2014 spendeten wir 48 560 EUR für den Kampf gegen Ebola und die Katastrophenhilfe in der Zentralafrikanischen Republik.

2013 spendeten wir 24.867 CHF an Ärzte ohne Grenzen für die humanitäre Hilfe in Syrien.

2011 und 2012 spendeten wir 45.195 CHF, davon gingen 8.723 CHF an MSF (Ärzte ohne Grenzen).

"On behalf of MSF I would like to thank you all at Ticmate for your hard work which resulted in a generous gift to our work with Ebola and our projects the Central African Republic. We are really impressed by and thankful for your commitment to our organisation and the work we do."
-Katharina Ervanius, von 'Ärzte ohne Grenzen'

Erfahren Sie mehr über die Arbeit der Ärzte ohne Grenzen hier.